︎





"Kidsroll" is an association for children's roller skating located in Madrid. It is led by several leisure instructors who gather with children and young people in the afternoons to provide classes in small groups. In discussions with the client, the following script was established for the creation of a visual identity:

It should be easy to associate the logo with roller skating.
The identity should be playful yet professional.
The identity should be flexible enough to work with various applications.




Concept


The main inspiration for the logo has been children's drawings combined with the concept of a wheel. Since the logo needs to be associated with skating at first glance, it was decided to maintain the circular shape reminiscent of a wheel and tests were conducted with continuous line illustration (which is very decorative and professional but still has a connection with the 'primitive' drawings of children), varying between recognizable skating elements such as skates or a helmet.






Color palette





The brand's chosen colors are the three primary colors: red (in our case, a red-orange), blue, and yellow. Primary colors are easy to distinguish and are visually associated with children's toys; thus, it establishes an easy connection between the logo and its target audience.


Typeface


Final design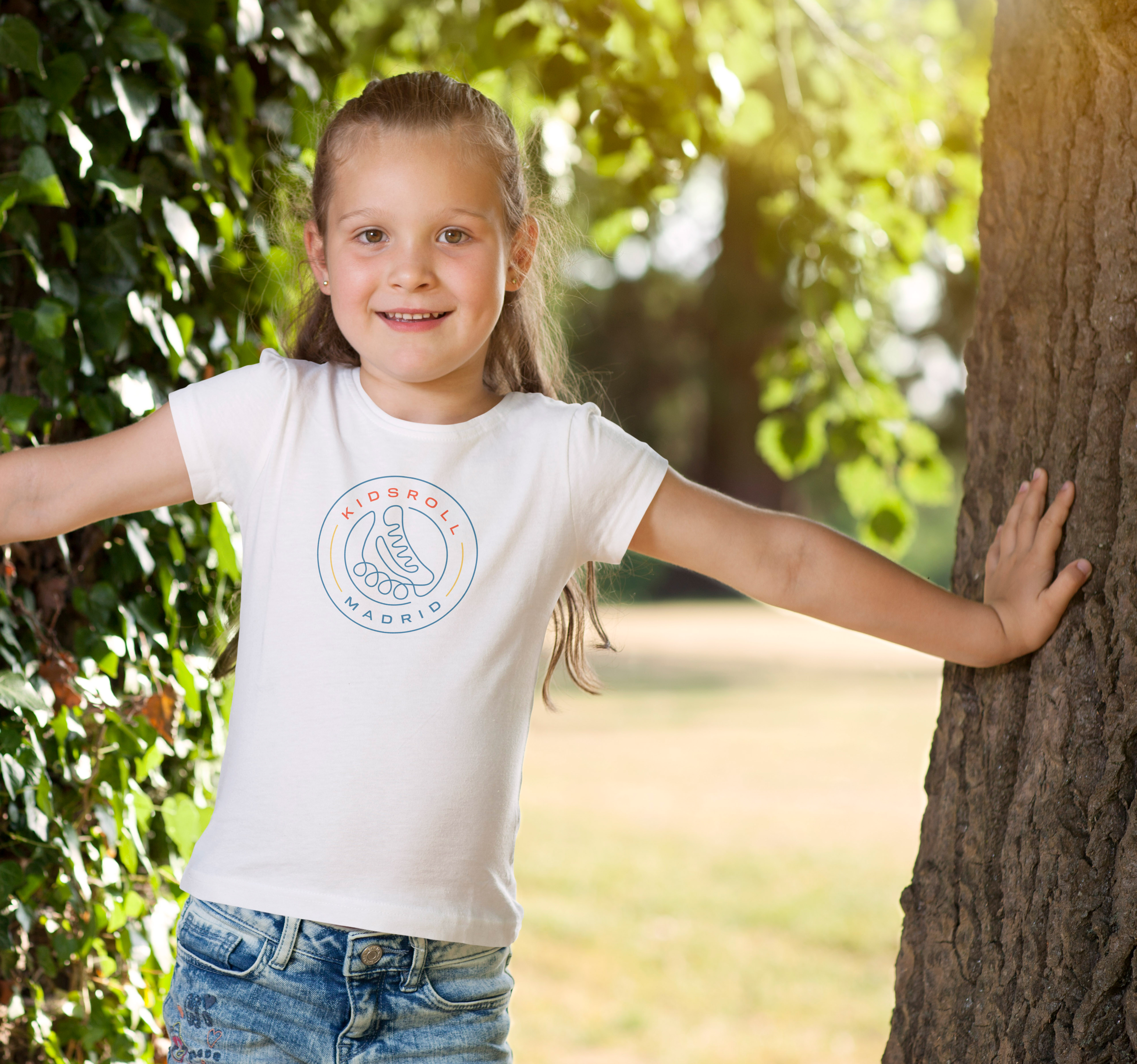 Instagram



The social network that will primarily be used to stay in contact with the students and their parents is Instagram. Therefore, a profile design adapted to the brand has been designed, along with custom icons for featured stories and templates for posts (always following the color code of the stories).




Animated version of the logo